FREE DOWNLOAD GAY VIDEO "FOUL PLAY" (Club Inferno)
Released:
2012
Country:
US
Studio:
Club Inferno, Hot House Video
Cast:
Jake Perry, Cory Jay, Jimmy Durano, Tanner Wayne, Tibor Wolfe, Trent Bloom, Troy Haydon
Director:
Christian Owen
Keywords:
Age: College Freshmen to Late 20s, Age: Daddies/Men, Apparel/Uniforms: Sports Gear, Body Types: Average/Regular Build, Body Types: Beefy/Bodybuilders/Muscle Men, Body Types: Gymnasts/Ripped/Swimmers, Body/Chest Hair: Hairy and Smooth Guys Together, Butt Play: Dildos/Plugs/Toys, Butt Play: Finger Fucking/Probing, Butt Play: Fisting/Extreme Assplay, Butt Play: Foreign Objects/Getting Creative, Cast's Looks: Average Looking/Everyday, Cast's Looks: Butch/Rugged/Tough, Cast's Looks: Chiseled Face/Handsome, Cock Sizes: Big and Thick, Deep Throating/Gagging, Double Anal Penetration, Facial Hair: Five-O-Clock Shadow/Scruff, Facial Hair: Goatees/Soul Patches, Fetish: Jockstraps, Fetish: Latex/Rubberwear, Fetish: Spitting, Jerking Off/Masturbation/Solo (Some), Kinky/Nasty Pig/Raunchy, Piercings: Navels/Nipples/Tongues, Rimming (Ass Eating), Tattoos: Extreme/Full Sleeve/Heavily Inked, Theme: Athletes/Jocks/Sports/Working Out
Genres:
Athletes/Jocks/Sports, Costumes/Uniforms, Extreme Sex, Fetish/Kink
Synopsis
"All the players on this team behave like gentlemen on the field but once they hit the locker room the gloves come off and it's all about Foul Play. Superstar Cory Jay returns to coach this squad of freshmen in the sport of handball, including Jake Perry, Jimmy Durano, Tanner Wayne, Tibor Wolfe, Trent Bloom, and Troy Haydon. Gear up for a wild exhibition game where the roughness is anything but unnecessary in Foul Play.
Tibor Wolfe is no joke. The twisted handballer keeps a giant egg-shaped glass butt-plug shoved up ass ass during practice and all the way through to the showers. Cory Jay comes in and catches a giimpse of it when Tibor bends over to dry off. He works the toy in and out of Tibors ass then pulls on the black latex gloves to really put his hole to the test. Cory proves he is the fisting-master by working his hands deep inside Tibors deep guts, picking up speed until hes punch-fucking the hunk. Tibors shouts of encouragement only make Cory go faster and harder until Tibor cant take it any more.
The hottest guys on the team hit the locker room after practice. When Jake Perry opens his locker his stash of dildos falls out all over the locker room floor. Jimmy Durano acts like he doesnt know what theyre for; but when Jake lies down on the bench and puts his ass in the air Jimmy instinctively drives a huge butt-toy up his ass. Jimmy decides to put his teammate to the test; he grabs a baseball bat and orders Jake to get on his knees. The sight of Jakes huge bubble-butt swallowing the repurposed athletic equipment makes Jimmy so hard he pulls out his giant cock and jacks off. Jake milks a huge load out of his own 10-incher while Jimmy beats off and shoots all over the baseball bat.
Varsity handballer Trent Bloom hits the locker room expecting a private session with coach Cory Jay. Instead he finds Jay with his fist up Tibor Wolfes ass. Trent orders Tibor to get the fuck out and bends over to show Coach Jay the progress hes made on stretching his hole. Cory is impressed but needs to get in there and see for himself. He drenches Trents huge hole with j-lube and pumps him with his gloved fist. After a decent probe, its evident that Trents bloom can take both fists at the same time. The double-fisting continues until Cory decides to see how deep he can go. He gets down and shoves his whole arm in Trents hole, past the elbow. Just when you think youve seen it all Coach Cory ups the game. The twisted coach retrieves a football from his locker to play a game of catch with Trents ass. Cory shoves the football all the way in the young athletes hole and orders him to shoot it out. The coach catches the pigskin in mid-air then reinserts it, this time with his fist and forearm. Youve got to see it to believe it.
Troy Haydon gets distracted by Tanner Waynes big round bubble-butt in the locker room. He moves in to smack Tanners ass and before you know it hes got his face buried deep in his teammates butt. Tanner, a 62 all-American athlete, has been working hard on his handball skills. He bends over and spreads his cheeks so Troy can work his fist inside his greased up hole. Troy pumps his lubed up hand in and out, stretching Tanners hole to accommodate his forearm. The more force Troy applies, the harder Tanner pushes back; hes not going down without a fight. Troy throws Tanner on a bench and begins an intense prostate massage that drives both men wild. Finally, Troy pulls out, leaving Tanner hot, sweaty and satisfied for now."
Product Format Information
Format : AVI
File size : 986 MB
Duration : 1h 21mn
Overall bit rate : 1 693 Kbps
Width : 720 pixels
Height : 480 pixels
Audio Format : MPEG Audio
Free download DVDrip "Foul Play" - Club Inferno
Foul Play.avi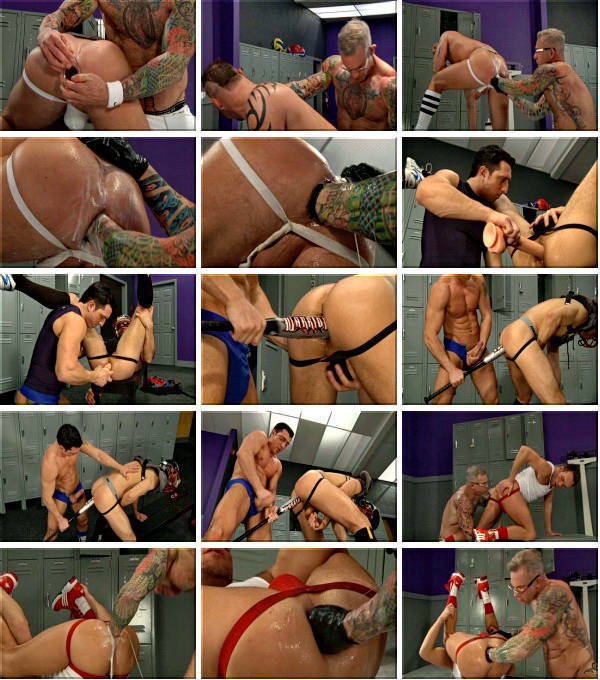 File size:
986 MB
DOWNLOAD:


http://fb.goo1.pl/download/32d487679c/4f3e195c6bf1fd4af454/dc38f2ac0181d8b79188/Uploaded_for_strefa-x_full_2013.rar


or
 
http://clck.ru/8fuZi
DOWNLOAD (mirror):


http://fb.goo1.pl/download/32d487679c/4f3e195c6bf1fd4af454/dc38f2ac0181d8b79188/Uploaded_for_strefa-x_full_2013.rar


or
 
http://x.co/19GOl
DOWNLOAD (mirror):


http://fb.goo1.pl/download/32d487679c/4f3e195c6bf1fd4af454/dc38f2ac0181d8b79188/Uploaded_for_strefa-x_full_2013.rar


or
 
http://tiny.pl/hsq9m


http://fb.goo1.pl/download/32d487679c/4f3e195c6bf1fd4af454/dc38f2ac0181d8b79188/Gay - Foul Play.rar